I'm freezing. It's not quite cold enough to see my breath, but my hands are so cold and stiff that working is just about out of the picture this morning. It's after 9 am and the frost is still covering the grass. It's nearing my hibernation time. I have a heater at my feet and a blanket over my lap creating a nice little heat tunnel. Now if I could just figure out how to keep my mouse hand warm.
This ... I need this. It's electric. It's heat. I NEED this blanket in my life. Maybe two of them.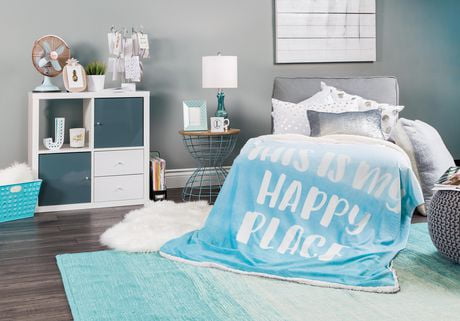 Garf used some actual words last night to say again what he said in his text. I'm paraphrasing here, but I think what he said was something like, "I think I'm ready to do it right this time" Cautiously optimistic.
My oldest little girl is turning 16 this weekend. I wish we could do something special for her. As luck would have it, (our luck that is) the van is needing repairs which are being done today. It's hard to believe that in less than a year she'll be gone. A good friend of ours who lives in a real city and not in the middle of nowhere said the girl could go stay with her whenever she's ready. I think she'd like to go now, but I'm not quite willing to let her go so young. I know she's itching to go somewhere where there is life. This last year has been especially hard for her.
Oh, I almost forgot. We came *this* close to being dead last night. Damn moose. If he had decided to bolt across the road he would have destroyed our van and most likely Garf and I with it. When Garf swerved, if my window had been open I possibly would have had a face full of antler. Wasn't too far up the road from us either. It's strange that we never see any moose passing through the yard. We've seen signs of them, but never the actual animal.